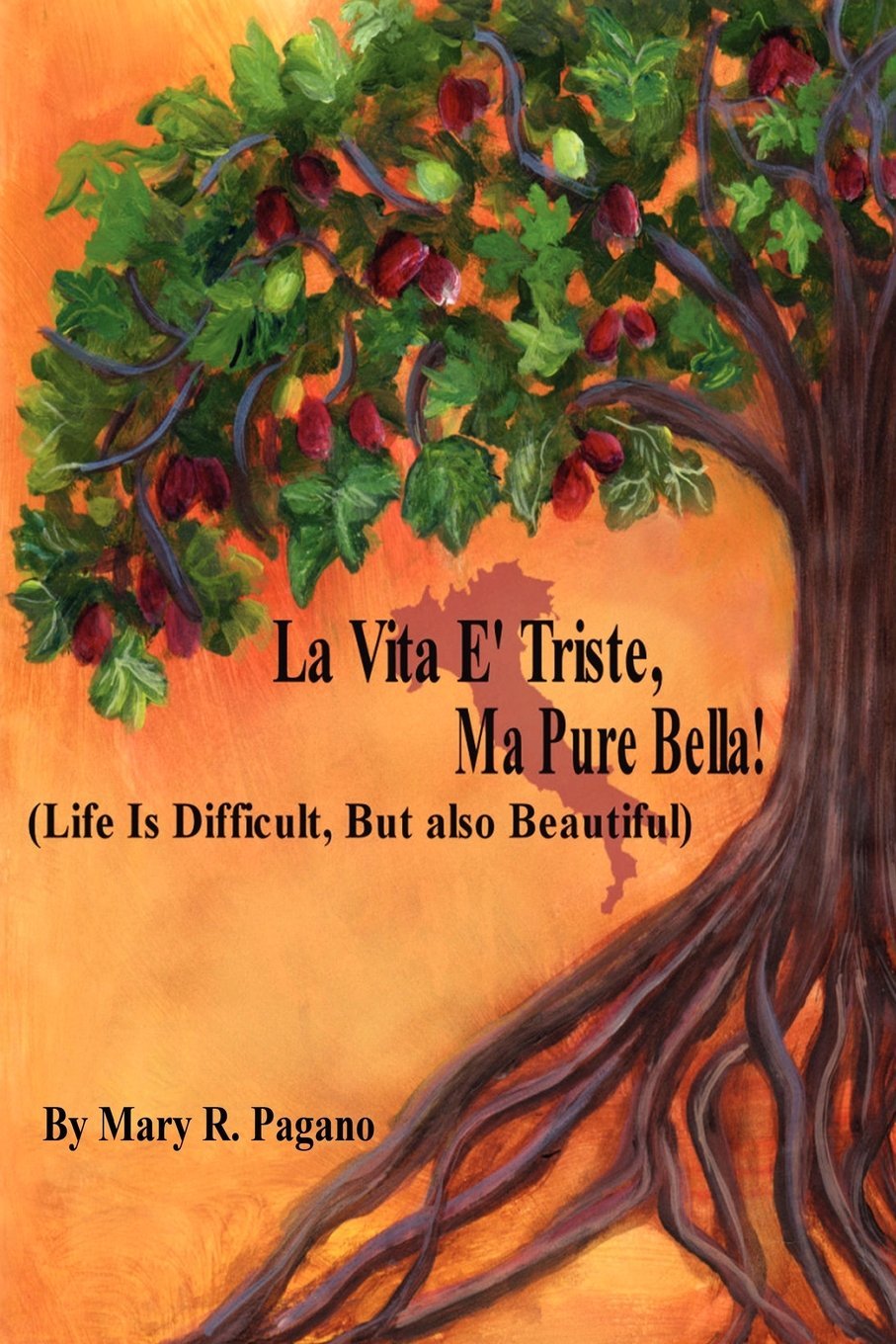 I am honored to tell the world that I am the daughter of an amazing Italian woman, Maria Elena Francesca Calabria!  It is because of the qualities and characteristics of this fine woman that I have chosen to write her autobiography and memoirs.  I believe the world can use some optimism and encouragement, and that is what Maria was all about! 
Maria Elena Francesca Calabria begins her life in Italy with sadness; she is only eight-years-old when her mother dies and her four brothers are even younger.  In spite of this personal tragedy, her life completely changes when she goes to live with her wealthy grandparents, Don Michele Pietro Mautone and Francesca Mautone in their beautiful villa.  While living in this villa, Maria is groomed into a cultured, educated young lady.  Maria's four brothers attend the same parochial school, compliments of their grandparents, ensuring that all of the Calabria children are properly educated.
Unfortunately, Maria's brothers are living with their step-mother during the time Maria is living with the Mautones.  This situation becomes another source of sadness in Maria's life.  Under the guidance of her grandparents, Maria grows into one of those rarest of people:  a beautiful young woman with class who remains kind, loving and humble throughout her life.  The Calabrias eventually move to America, passing through the gates of Ellis Island, NY, and escaping the effects of Mussolini's camaraderie with Hitler in Italy.  Upon her arrival in America, Maria innocently becomes related to a murderer and a very promiscuous woman!  Nonetheless, throughout her journey, Maria shouts out to life that whatever hardships you may endeavor along the way, the true essence of it all is that these hardships will season you to help you to love more and stronger!  It is truly a tribute to the greatness of women and mothers!