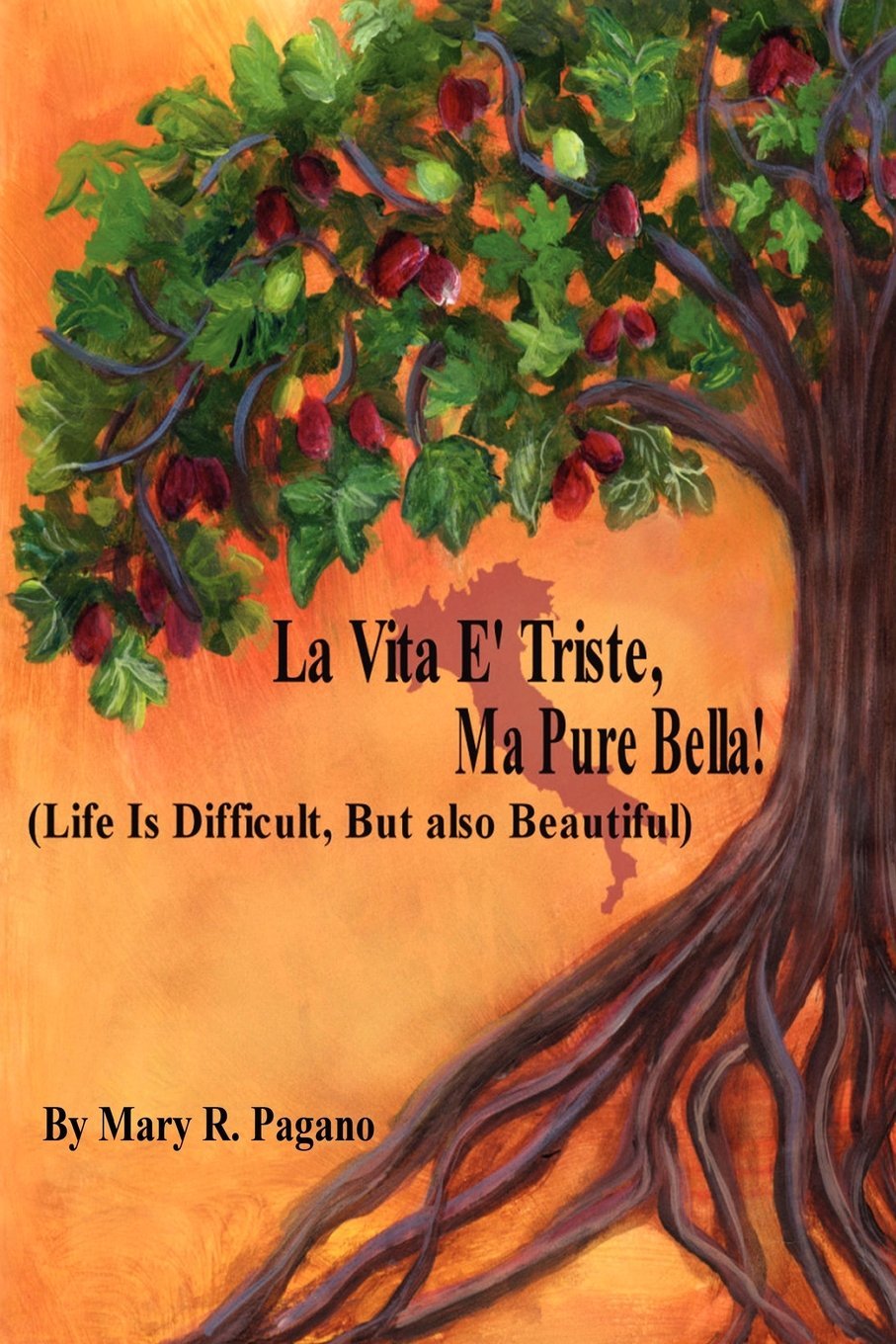 The Fig Tree, which symbolizes fertility and heritage with its uniquely deep roots, dates back to Adam and Eve and the Roman Empire.  In Italy, fig trees are highly revered.  It is the symbol of heritage represented by this sacred tree that I wish the reader to focus on.
Mary Rose Pagano is of Italian ethnic background, a passionate culture and mode of living that is entertaining and almost always, laced with zest and humor! The reader is invited to take an unforgettable trip through the life of an amazing Italian woman who came to America to find buona fortuna (good fortune)!  
Maria Elena Francesca Calabria's story will take the reader on her journey from riches to rags.  Her life followed a winding road that took her to a strange land where she learned a little about prejudice and a lot about courage, strength, perseverance and humbleness.  The early years of Maria's life also cover some of Italy's political history during the time when Benito Mussolini was a rising star.  Purely by luck, Maria and her brothers left Italy just before Mussolini's liaison with Adolf Hitler, and just prior to the arrival of the Nazis.    
Maria's first American residence was in the little town of Madison, New Jersey, where she met and married Pellegrino Marra.  The reader will travel with Maria from Madison to a section of Newark, New Jersey, known as "Newark's Little Italy."  Newark's Little Italy proved to be an Italian-based city with many unique commodities and denizens.  For example, there were some interesting characters that walked the streets of Newark selling fresh goods.  This was a city where the locals had the ability to buy fresh tripe and fresh lamb's head from a man known as "U Trippaiole."  Two other street peddlers were "U Pizzaiole," who pushed a cart carrying the best home-made pizza I have ever tasted.  The next colorful peddler, riding a horse and carriage, delivered the most delicious baked sweet potatoes and roased chestnuts.  He was known as "U Fumo."  Finally, the grocery store of "Spezzafero" offered fresh fruits, vegetables and herbs, along with entertainment by Spezzafero's talking parrot, Cheech, who spoke fluent Italian and had no problem cursing at customers who came in for shopping or stealing! 
The reader will be delighted to read about different restaurants that provided excellent Italian cuisine to some very famous stars such as Jimmy Durante, Sara Vaughan, Billie Holiday, Jackie Gleason, Enrico Caruso, Abbot & Costello, Rocky Marchiano and Marilyn Monroe.  There were also the infamous patrons of these restaurants like Al Capone, Lucky Luciano and others.  One very famous person who also came from the streets of Newark is Mother Frances Xavier Cabrini, who would later be known to the world as "Mother Cabrini!"
I am honored to tell you that I am Maria's daughter, a first generation Italian American who grew up in Newark's Little Italy.  For the last 12 years, I have resided in Brick, N.J.  As a widow, I've raised three wonderful children alone along with two beautiful dogs and five lovely cats!  Admittedly though, my mortgage is very ugly!  Although some of the times in my life were rough, I've always attempted to live by my mother's wise words:  La Vita E' Triste, Ma Pure Bella!