Mary Rose Pagano was born in a section of Newark, New Jersey referred to as "Little Italy."  As a first-generation Italian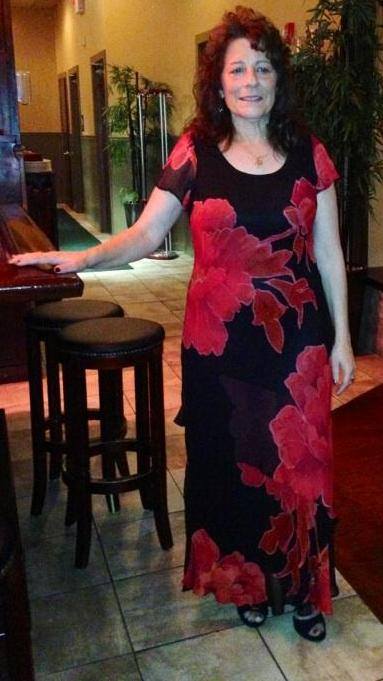 American, Mary began kindergarten in the public school system with a slight handicap; she only spoke Italian!  She spent most of her life in Newark, attending public schools until she became a student at Our Lady of Good Counsel High School, from which she graduated in the top ten percent of her class in 1968.  Mary is a former legal-secretary/paralegal who has worked for Connell Foley, L.L.P.; Stein, Bliablias & McGuire and Blume, Goldfaden, Berkowitz and Donnelly.  Mary has also worked for the New Jersey State Judiciary in just about all of its divisions.  She has worked for the Honorables Philip S. Carchman, Carol A. Ferentz, Murry D. Brochin and Steven Lefelt.  She is a single parent who worked in that capacity for over forty-seven-years, allowing her the ability to support her three children, Louis, Marissa and Joseph, alone.  During this period of time, Mary also assisted in the caretaking of her stubborn, elderly Italian parents.  Mary also has four grandchildren, Anthony and Brianna Pagano, and Nikolas and Core Adamo, who are the light of her life!  Her own dreams were put on hold for many years so that she could focus on supporting and caring for her family.  
Mary is a member of the National Association of Professional Women (NAPW), a member of the Brick Chamber of Commerce,  a member of the International Women's Leadership Association (IWLA), and a member of Strathmore's Who's Who.   She has recently been nominated as delegate of the IWLA. 
Mary's writing credits include several poems that have been published through the American Poetry Association.  She managed to attend college classes in the evenings in Caldwell, New Jersey and is close to a Business Management Degree.  She also attended Ocean County College in the evenings, gaining her  more credits towards her Business Management Degree and a Certification in Strategies for Recruiting, Interviewing and Selection of Employees and Conflict and Negotiation Skills.  Additionally, Mary has had business training at Clancy-Paul Computers, Katherine Gibbs, ISD, State of NJ Computer Technology and, Seminars  in Affirmative Action, Team Management and Time Management.  Her life philosophy is one lovingly taught to her by her mother:  her children, grandchildren and family are her most precious treasures and her pets, Isabella, Sabina, Chance Giuliano, Sir Lancelot, Lady Guinevere and Peanuts follow closely behind them! 
Although a new author at writing novels and novellas, Mary believes in writing what you know and what you feel in your heart and soul.   I am currently looking for a publisher for my new children's short story series: The Little Puppy's First Christmas!  This is a fiction story based on true events and I think that anyone who loves animals, will enjoy this story.
My website addresses and links are:
https://facebook.com/#/mary.pagano.311
http://linkedin.com/pub/mary-pagano/56/602/2731/
http://www.maryrpagano.blogspot.com
http://twitter.com@GirlfromNewarkN/
http://www.amazon.com/dp/1478713860
Mary also enjoys skydiving, good wine, cooking, bicycling, exercising and gardening.  Some of Mary's favorite music: Delibes, Debussy, Rachmaninoff, Chopin, Beethoven, Bach, Grieg, Pachelbel, Billie Holiday, Sarah Vaughan, Nina Simone, Ella Fitzgerald, Aretha Franklin, Chacka Kahn, Tina Turner, Barbra Streisand, Sting, Reba McEntire, Count Basie, Cole Porter, Gershwin, Earth, Wind & Fire, Barry White, Chris Botti, Andrea Bocelli, Luciano Pavarotti, Mario Lanza, Puccini's La Boheme, Il Divo and many more!